Posted by
Bryce
on July 3rd, 2019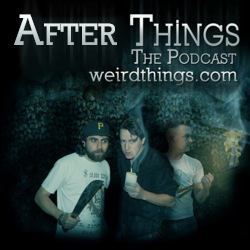 What techniques and routines do we use to get going? Are you better planning to create or creating in the moment and editing later? Send your project questions/ideas to neshcom@gmail.com, subject line "After Things."
Picks:
Andrew: The Richest Man in Babylon
Justin: No One Left to Fight #1
Brian: Long Long Man and What We Do in the Shadows
Bryce: Chernobyl
Get After Things before anyone else (now with early RSS!) by supporting Weird Things on Patreon!
Subscribe to After Things via RSS and iTunes.
Follow us on Facebook
Download url: http://www.itricks.com/upload/AfterThings070119.mp3
[podcast]http://www.itricks.com/upload/AfterThings070119.mp3[/podcast]
Twitter this