Posted by
Tony
on November 9th, 2014
Two fishermen in Wisconsin have come forward to say they've captured something strange in a series of photographs they took of an always-magical (and probably portals to other dimensions) double rainbow.
After getting home and examining their photos of an often mythic and elusive double rainbow, one of the men noticed what appeared to be a figure with glowing eyes.
Not only did the double rainbow cause the fisherman to see some kind of apparition…
The spill-over from the magnitude of the double rainbow also caused the news station to make one of the strangest news pieces we've ever seen about an alleged ghost sighting.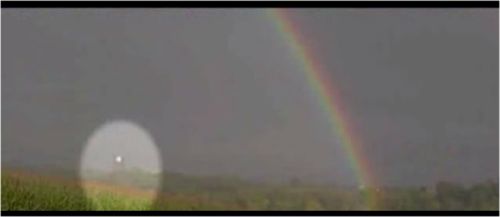 Twitter this