Posted by
Tony
on April 5th, 2014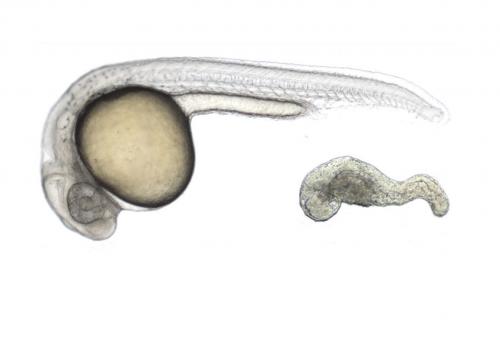 Scientists have been trying to find the elusive combination of instructions that would cause stems cells to become an actual living thing.
That elusive secret just ran out of places to hide.
University researchers were able to cause cells to grow into an entire animal!
The result of all this is that there's now a baby zebra fish embryo in the world that was created completely from stem cells by scientists at the University of Virginia School of Medicine.
Absorb that for a minute.
While this discovery is HUGE and of immeasurable value to the creation of organs for those who need them, there'll probably be some backlash from torch bearers and wielders of pitchforks who want to march across the U of V campus lawn.
It sounds like something straight out of the past few decades of science fiction stories…
Especially when one of the scientists drops a line like:
"We have generated an animal by just instructing embryonic cells the right way…" and "…we can pretty much do what we want."
They're growing mice next.
And then?
Probably us.
(cue lightning)
[PhysOrg]
Twitter this