Posted by
Tony
on November 3rd, 2013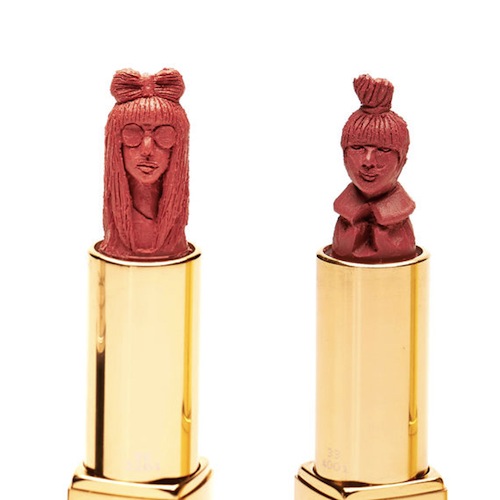 Men typically have no idea just how much women spend on cosmetics, let alone lipstick.
Especially lipstick carved into the busts of pop culture icons like Marilyn Monroe, Lady GaGa or even Kate Moss.
Over on an Etsy store called WahahahaFactory, May Sum, an artist in Hong Kong, is selling what is probably the most expensive lipstick ever…and you probably won't ever actually use it. The going price for a lipstick sculpt of Lady GaGa out of something you're supposed to smash against your lips?
$620.
The better deal is that you can get custom work done, like perhaps a self-portrait, for about $450.
Here's how to go about the process. The last line of this excerpt from the store's description pretty much nails the feeling that we've landed in some kind of Katy Perry dream-state where this whole thing is just kinda…you know…normal.
"You can customer made your own lipstick sculpture. If you also want a unique lipstick sculpture, or if you want the lipstick have your face on it, now you have chance to get it! Before you place your order, please send us your portrait (better with front and side angle and in good quality). Or send us the reference picture of the object that you want us to sculpt. If it is too complicated, we will get you back and discuss with you how to make it possible.

We will help your dream comes true!"
Twitter this