Posted by
Tony
on June 12th, 2013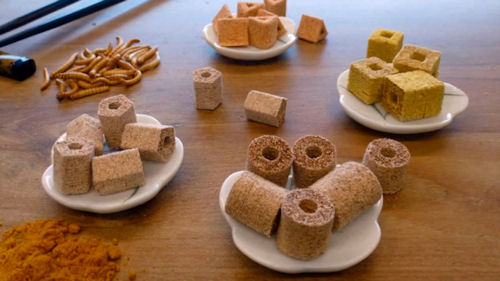 3D printng is the 'it' thing right now. It seems like nothing can't be printed. We can print plastic toys, metal parts and even cell tissues using additive manufacturing. So what's next?
Food…3D-printed food.
A Texas company is partnering with NASA to explore the idea of printing food during long, deep space missions. Systems and Materials Research and
Consultancy, a company in Austin, was recently awarded a Small Business Innovation Research Phase 1 contract concerning printing
food for astronauts. Currently astronauts eat foods that lose their micronutrients during the process they go through to become official space-food.
Eventually the prepackaged, off-the-shelf, single-servings the astronauts nom on now will make way for customizable recipes.
Anyone else excited to witness the first live-stream of a 3D-printed Thanksgiving dinner…in space? Us too.
[DesignBoom]
Twitter this