Posted by
Tony
on March 9th, 2013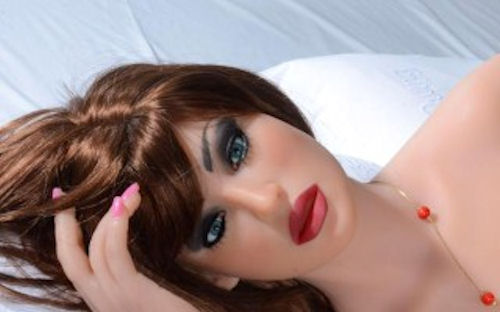 Last time we checked Brazil seemed like a place where men really wouldn't be hard up to find a female companion.
We were wrong. Very, very wrong.
How wrong? Just…just keep reading.
There's a bidding war going on in Brazil right now over a woman. For some she's the perfect woman. For most of us she's just plain weird and the ridiculous bidding war over her is even weirder.
Her name is Valentina.
Valentina is, disturbingly enough, the most desirable woman in Brazil right now and the man with the most padded wallet will get the chance to deflower her.
The current going price for Valentina's virginity right now? $105,000 and climbing.
Wondering what her parents and family might be thinking of all of this craziness? Doesn't matter.
Valentina isn't real. She's a life-like sex doll created by the acme of all sex-doll companies, Real Doll. The company has recently opened a manufacturing plant in Brazil and Valentina is the first doll created there. Now her 'virginity' is on the auction block.
The winner of the auction will also receive all-expenses-paid travel to and from São Paulo, a free night's stay in the Presidential Suite of a fancy hotel, and a complimentary candlelight dinner with French Champagne to share with Valentina.
They'll even throw in some sexy lingerie as Valentina's gift to you, and a digital camera "to shoot and then show your friends."
Not only is this a bidding war for an inanimate woman's viginity…it also seems like an opportunity to see who the richest, most desperate Brazillian man is who's got such bad game that he's willing to shell out a small fortune for a woman who won't say no to even his worst pitch.
[Gawker]
Twitter this