Posted by
Tony
on December 2nd, 2012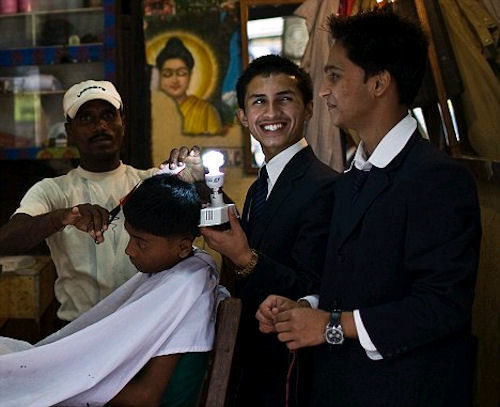 While everyone sits around and debates the cost of solar power and that anything that could effectively power your home right now would cost more than feeding your family for about a year, a teenager in Nepal has come up with a solution that NONE of us thought of…
Using human hair instead of silicon to generate electricity from our buddy, the sun.
Along with fellow students, this kid created a solar panel made using human hair that can generate enough electricity to charge a smartphone! It also brings the prices of this thing down to under $40.
Most people would be like, "Big whoop-de-doo. He can charge a phone."
When you're living in some of the less-developed parts of the world? The available wall-sockets are just a little…uh…limited.
Oh..did we mention? He's a freakin' KID!
Twitter this