Posted by
Editor
on September 27th, 2012
Get your copy of the Avengers yet? If not, why are you waiting? Right now on Amazon you can get a digital copy that will play on your iPhone or iPad (and available also as a stream for your Apple TV), the Blu-Ray, the 3D Blu-Ray, a DVD copy, the movie soundtrack and a gazillion extras all for just $29.99. Thirty bucks and you've got versions in nearly every format! List price is $49.99! That's $20 off! All Avenger. All the time.
Besides the discs, you'll get a code to enter into iTunes that will let you play Avenger from the cloud on iPhone, iPad, iPod Touch and other platforms.
Using this link also helps Weird Things.
Get the Avengers super-combo at Amazon for just $29.99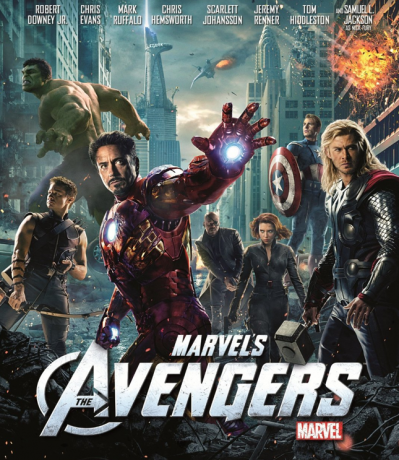 Twitter this