Posted by
Tony
on June 18th, 2012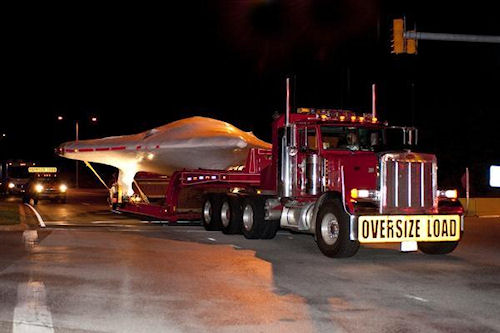 Twitter began buzzing that something straight out of a UFO conspiracy film was taking place late at night on a freeway in Washington D.C. Pictures were being uploaded and retweeted of a large flatbed truck, a military-looking escort and some kind of strange craft being transported along the Capitol Beltway.
Arm-chair conspiracy posts were lobbed in response to the Twitter photos.
Now for the still cool, but really not-so cinematic truth….it's a drone.
Built by Northrup Grumman, the drone was being transported from West Virginia to Patuxent Naval Air Station in Maryland.
That's it…just a drone…being transported to a base…right?
[Fox News]

Twitter this