Posted by
Tony
on June 11th, 2012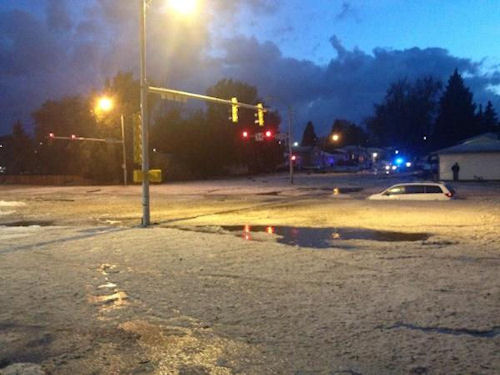 Mama Nature is not happy lately…at all.
On June 7th in Denver, Colorado a storm system moving through the area brought hail…a friggin' massive, omg-worthy amount of hail.
Weather Channel reporter Jim Cantore's Twitter feed exploded with images from people living in the area showing they weren't joking about there being a LOT of hail!

Did we mention there being a LOT of freakin' hail?
During this absolutely over the top demonstration of what Mother Nature's capable of, several tornados also allegedly touched down to wreak havoc across an area that's ordinarily not affected by such meteorological nonsense.
Twitter this