Posted by
Editor
on February 28th, 2012
SPONSORED POST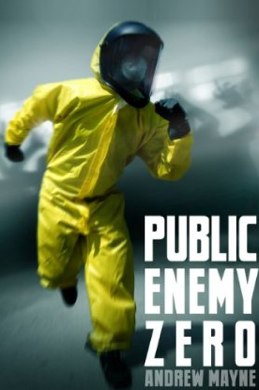 Listeners of the Weird Things podcast may only know Andrew Mayne as the learned, science loving host of a funny audio program. But many others now know him for his fiction writing. His debut novel Public Enemy Zero has lived in the Top 10 in it's Science Fiction category with a 5 star average from readers.
So what is is about?
The world is out to kill Mitchell Roberts. A strange virus is on the loose sending everyone he comes in contact with into a homicidal rage. From narrowly avoiding getting murdered at his ex-girlfriend's front door, to a crowded shopping mall turned one-man zombie apocalypse, he's got to stay a step ahead of everyone around him if he doesn't want to get ripped apart alive.

He'll need to use every resource he has, from the advice of a paranoid late night radio host, to his Twitter account and find out why he's become Public Enemy Zero.

A full-length 90,000 word novel.
Give it a try for only 99¢ at the Amazon Kindle store. You can download and read it on your desktop, Kindle or any smartphone using the Kindle app including iPhone, Android, Blackberry and Windows 7. Tablets including iPads are also supported.
SPONSORED POST
Twitter this