Posted by
Simone
on November 25th, 2011
Today all over the United States people have been standing in line for hours in hopes of getting that one great deal on their special someone's Christmas gift! Unless of course you're me then you prefer to stay home in your pajamas, eating leftovers and sleeping off the tryptophan hangover you occurred the day before.
And because of that I love Cyber Monday!  And to make it even easier I've put together a list of some more of my favorite books I've reviewed in the last few months.  Hopefully you'll be able to find just the right book for that avid reader on your list!
As much as I love to read, sometimes I just don't have time to read a full-length novel.  That is where a well-written short story comes in handy.  Scott Burgess' The Plague: Dead Solstice fits the bill very nicely!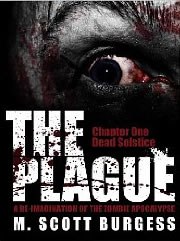 The Plague has a good, solid story line and is filled with inspired writing, which made for a fun read. I enjoyed Burgess' use of dry humor and intriguing character development. It was not as much a predicable read as many zombie books could be and I literally laughed out loud at Burgess' humor and attention to the characters' details. He definitely kept my attention throughout the story.
And for those readers who appreciate a good romance I highly recommend the next two books.
Modern Witch is a cute and very entertaining book, easily read in an afternoon. It kept my interest from start to finish with its refreshing concept. It's an airy contemporary fantasy with plenty of laugh-out-loud humor, a little romance, and characters you won't want to leave.
I wasn't sure what to expect from the author, but she certainly won me over. I was drawn in by her words and almost put sound to the voices. If you're looking for something lighthearted that will make you smile, this book is it!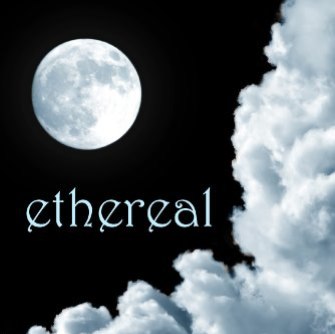 Addison Moore crafts a tale of girly goodness in Ethereal.  If you enjoyed the Twilight series, the Vampire Diaries or just enjoy a good paranormal love story then you will most certainly like Ethereal.
I really enjoyed reading Ethereal.  It was a different take on the angel genre, that also had a strong, non whiney female lead that wasn't content with just sitting around and waiting for whatever fate has in store for her.
Do you have an evil genius on your Christmas list?  Well How to Succeed in Evil would be the perfect gift for him or her!
Patrick E. McLean's story, How to Succeed in Evil reads like a how-to guide on achieving evil through any means.  Edwin is frustrated with the lack of good super villains as clients, and has had to settle for D list villains whom he finds incredibly frustrating and haven't helped with the bottom line of his business.
McLean's story is full of bigger then life characters, both literally and figuratively.  Wait until you meet Topper!  They just jump off the page at you while you read about their inner most desires, needs for revenge and plans for ruling all of mankind.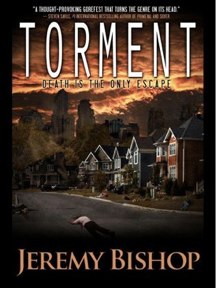 I absolutely loved Torment: A Novel of Dark Terror by Jeremy Bishop! Torment was a fast read, a little heavy, but still very enjoyable!  I found myself wrapped up in the story from the very first chapter.   I was convinced that this was going to be a story about an alien invasion, but was pleasantly surprised to watch as it turned into a tale of human survival in a post apocalyptic world.
Torment is a social science fiction novel; meaning it is concerned less with technology and space opera type themes and deals more with sociological speculation about human society and beliefs.  The religious undercurrent helps flesh out the characters and allows you to see their differing opinions of god, and what life really means.
Hopefully this list will keep you in bed at 4 am instead of out in the cold with the rest of the crazies and make you the best Santa in the whole universe!
Twitter this