Posted by
Ryan
on July 20th, 2011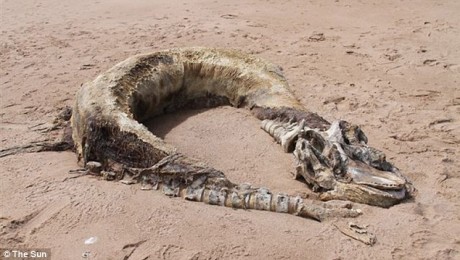 And by sea monster – I mean most likely a whale.
'It's like nothing we have ever seen, it almost looks pre-historic,' he told the Sun.

Curled up by the foot of sand dunes was the 30ft-long body of the unidentified animal with head, tail and teeth all discernible.

Experts are now examining the pictures with one suggesting it could be the body of a whale.

A spokesman for the Natural History Museum said: 'We have spoken to one of our mammals curators, and they have confirmed the animal is probably a long-finned pilot whale – Globicephala melas.
Twitter this