Posted by
Ryan
on February 18th, 2011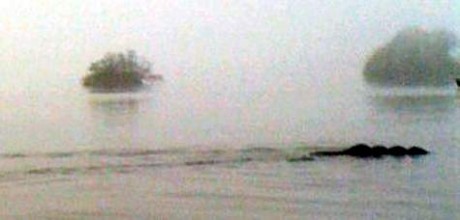 While kayaking on
Lake Windermer
in the UK, Tom Pickles snapped a photograph with his cell phone of what it being referred to as the "English Loch Ness Monster".
Mr Pickles said he saw an animal the size of three cars speed past him on the lake and watched it for about 20 seconds.
"Its skin was like a seal's but it's shape was completely abnormal – it's not like any animal I've ever seen before."
The creature is known by local residents as "Bownessie" and this is the eighth reported sighting  in the last five years.
Twitter this