Posted by
Ryan
on November 12th, 2010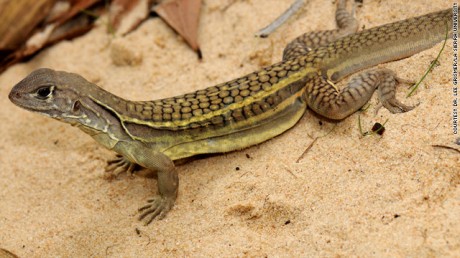 A new all-female species of lizard (Leiolepis ngovantrii) that reproduces itself by cloning was discovered being served up in Vietnamese restaurants in the Mekong River delta. The first batch that was being saved for the scientists to review went missing when "Unfortunately, the owner wound up getting drunk, and grilled them all up for his patrons…" However, they checked other nearby restaurants and were able to gather about sixty specimens.
How awesome tasting are these lizard treats you ask?
"You take a bite out of it and it feels like something very old and dead in your mouth"
THAT awesome.
[CNN]
Twitter this