Posted by
Sean
on May 18th, 2009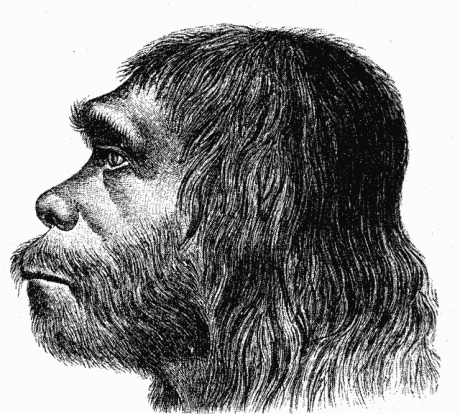 Neanderthals were one of our closest genetic relatives. The debate over whether they were a sub species of humans or a different species all together still rages. Knowing our shared genetic heritage, archaeologists like to speculate about interaction between humans and neanderthals.
Did we interbreed? Did we co-exist peacefully? Did we trade and barter? Well according to Fernandon Rozzi of Paris's Centre National de la Recherche Scientifique instead of loving one of our closet relatives, we ate them. According to Live Science:
The evidence: a Neanderthal jawbone with marks similar to those left on bones of deer and other animals that Stone Age humans butchered, according to the Daily Mail.

"Neanderthals met a violent end at our hands and in some cases we ate them," Rozzi says.
Mmmmm….tasty ape man. It's a tangled ancestral web we weave.
Twitter this