Posted by
Editor
on November 28th, 2011
SPONSORED POST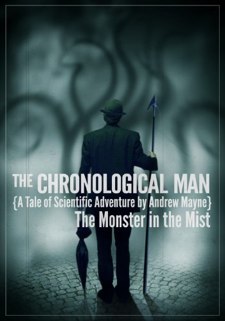 A Tale of Scientific Adventure…
It's 1890 and the citizens of Boston are beginning to go missing in the fog.
The police are confounded. The public is frightened. The city is on the edge of hysteria.
It's up to the mysterious Smith, inventor and adventurer, to figure out what's going on with the help of his assistant, April Malone. They'll have to face off against a secret society, corrupt policemen and a mad psychologist hell-bent on dissecting Smith, in order to solve the mystery of what's going on and to save the city from an even more sinister threat.
A fast-paced 45,000 word tale of science adventure, this novella is the first story about Smith, a curious man combining elements of Doctor Who, Sherlock Holmes and Tony Stark.
You can have it for only 99¢ on the Amazon Kindle store.
SPONSORED POST
Twitter this