Posted by
Justin
on August 9th, 2011
SPONSORED POST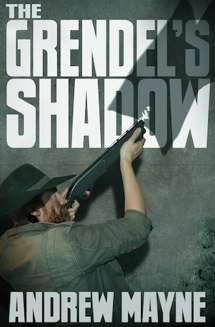 Gritty science fiction/western comes to life when T.R. Westwood is called to hunt down a mysterious creature murdering villagers on the outskirts of a world technology forgot. Andrew Mayne's first novella The Grendel's Shadow has garnered praise from Amazon readers and consistently ranked among the science fiction charts, find out why when you pick it up via the Kindle store for only .99.
When an unknown animal starts killing off settlers on a backwater planet run on coal and steam power, there's only person who can help stop the slaughter; T.R. Westwood. A distinguished professor of biology and the galaxy's greatest hunter, he's the man to go to when the local wildlife needs to be reminded who is the galaxy's top predator.

In a galaxy filled with millions of worlds, his specialty is evening the odds for the ones with technological restrictions. Rocks and spears or shotguns and canons, he'll use whatever is allowed to get the job done.

The Grendel's Shadow is 35,000 word novella mixing elements of post singularity science fiction, steampunk, horror and western.
If you've enjoyed Andrew's other books including Public Enemy Zero or Chronological Man, you will love The Grendel's Shadow.
Also, pick up The Grendel's Shadow audiobook as read by Justin Robert Young for only $2.95.
SPONSORED POST
Twitter this