Posted by
Bryce
on October 16th, 2019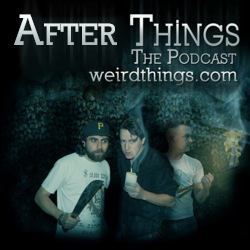 It's a spoiler-filled episode talking about the firestorm that is Joker and the chaotic city and world it represents. Send your project questions/ideas to neshcom@gmail.com, subject line "After Things."
Check out Andrew's new The Naturalist book, "Dark Pattern," out very soon!
Picks:
Andrew: Batman: The Dark Knight Returns (Frank Miller)
Brian: (Anti-Pick) El Camino: A Breaking Bad Movie
Bryce: Mr. Robot
Get After Things before anyone else (now with early RSS!) by supporting Weird Things on Patreon!
Subscribe to After Things via RSS and iTunes.
Follow us on Facebook
Download url: http://www.itricks.com/upload/AfterThings101419.mp3
[podcast]http://www.itricks.com/upload/AfterThings101419.mp3[/podcast]
Twitter this