Posted by
Bryce
on July 13th, 2016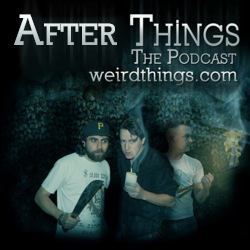 After Things is the official after show of Weird Things Podcast where we talk about working as creative professionals.
Cole has a Kickstarter to fund a new geek media channel. Framing a new media venture. With Bryce Castillo. Send your project questions/ideas to neshcom@gmail.com, subject line "After Things."
AT Pick:
Justin: I Wear the Black Hat
Brian: But What If We're Wrong?
Bryce: Best Blues – Small Black
Subscribe to the Weird Things podcast on iTunes
Weird Things Podcast episode archive
Follow us on Facebook
Download url: http://www.itricks.com/upload/AfterThings071016.mp3
[podcast]http://www.itricks.com/upload/AfterThings071016.mp3[/podcast]
Twitter this