Posted by
Tony
on July 15th, 2014
Using nanotubes, British scientists have created a material called VantaBlack that acts like a bunch of very, very tiny blackhole when it comes to light.
The material is so black that our eyes can't discern any type of edges or features an object covered in the material might have.
We'll leave the explanation to the scientists in the above video.
To get a quick grasp of just how light-sucking and black this material is? Take a look at the piece of aluminum in the photo below. The black portion of the foil is just as crinkled as the silver portion. Think about that.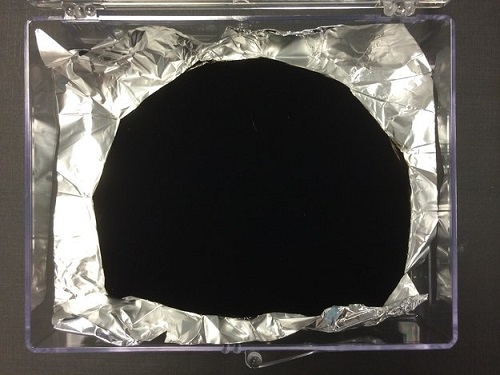 And then think about what you might cover in VantaBlack…
Or what a top-secret government agency might cover in VantaBlack…
Or how many ninja might begin using VantaBlack.
[BGR.com]
Twitter this