Posted by
Tony
on January 11th, 2014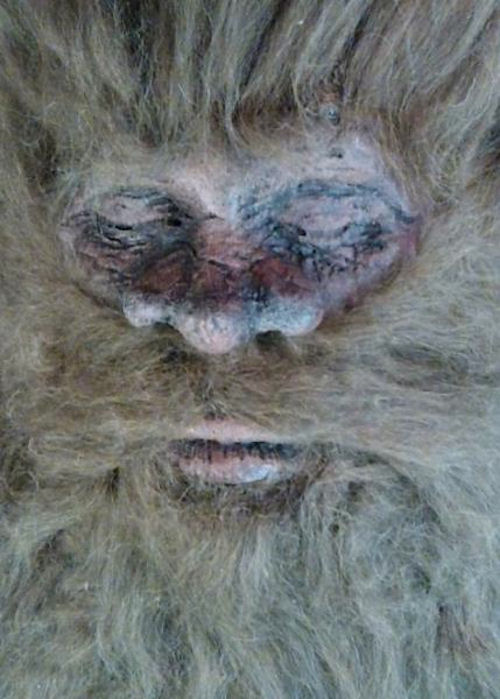 Spike TV's show about hunting and possibly capturing a Bigfoot should probably just pack it in because Rick Dyer, a guy who's somehow forgotten that he pulled a bigfoot hoax prior to what's sadly going to amount to more of the same, has bagged a Bigfoot. For real. If you believe him.
"Bigfoot is not a tooth fairy — Bigfoot is real. The most important thing to me is being vindicated, letting people know that I am the best Bigfoot tracker in the world and it's not just me saying it."
Dyer will be taking the "corpse" on a cross-country tour and on February 6th he'll be holding a press conference telling you exactly where you can come catch a glimpse of the sadly departed Bigfoot.
For now you can take a look at the odd video that Dyer sent television station KSAT showing off his trophy which features one of our new favorite catchphrases of 2014, "Six inches from face!"
Hopefully there are still more elusive Bigfoots out there and this won't be the end of everyone's favorite hairy hominid.
We can only hope it isn't a hoax. (cough)
[CNET]
Twitter this