Posted by
Andrew
on October 16th, 2012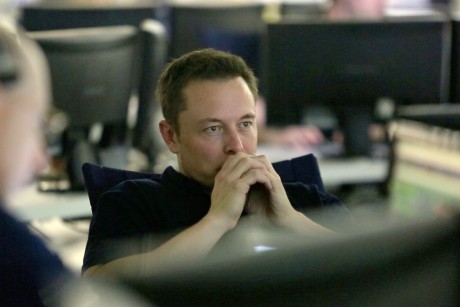 During interviews on SpaceX's current and near-future plans for the company, both Elon Musk and SpaceX president Gwynne Shotwell have made allusions to a much larger rocket than the Falcon Heavy they plan on launching next year. The Falcon Heavy, basically three Falcon 9's strapped together with modified Merlin engines will be the most powerful rocket since the Saturn V with a launch to low earth orbit capacity of 53 tons. The new rocket, powered by "MCT" engines would have a capability of up to 200 tons to LEO. That's enough capacity to put the entire International Space Station up in two trips.
By comparison, NASA's next rocket system, the Space Launch System is planned to have a cargo capacity of 130 tons to LEO, a third less than the MCT.
The engine cores for the MCT rocket would each be capable of 1.5 millions pounds of thrust. Shotwell says final specs are still being determined. The vehicle itself could have a diameter of 21 feet – making it wider that an Boeing 747 jet.
Elon Musk hasn't elaborated on what MCT stands for, but that hasn't stopped people from speculating. Given his stated goal of retiring to the red planet, the "M" could stand for Mars; making this the Mars Cargo/Crew Transport?
SpaceX aims big with massive new rocket

Twitter this