Posted by
Justin
on October 16th, 2012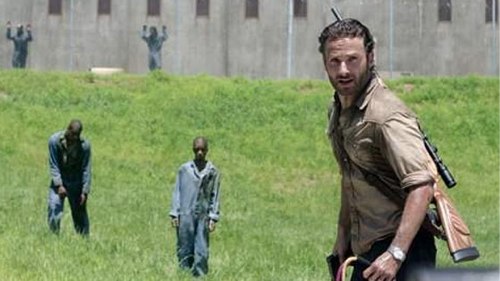 Imagine you have an alcoholic uncle. He and your dad were always close and even though he'd embarrass himself sometimes it was always funny and never tragic. But over the last few years things got worse. He borrowed money, burned through friendships, marriages and familial trust.
Then one February he really screws up. Wrecks a car. Loses his job. Needs to borrow even more money. Finally, dad has enough. He's still his brother, but the trust isn't there. More specifically, the faith that he could ever pull out of his tailspin finally vanishes.
That Thanksgiving, he shows up. Everyone sits down and as your mother offers a glass of wine to everyone he makes a show of asking for water. In conversation he makes sure to mention that he's been sober for the last five months. After dinner, he gives your dad a check. Not for everything, but something. He promises there is more where that came from.
Is he a different man? Who knows. But in this moment, he's doing everything you'd ask of him. Even if it proves fleeing, he's changed.
Two things are for sure. One, I really enjoyed the Walking Dead season three premiere. Two, this metaphor is too long.
Much more AFTER THE JUMPThe Grand Gesture The biggest problem of the compulsively tell-don't-show second season was that dialogue too often replaced action to demonstrate character development. As if to say, "We're Done Doing That!" we are treated to a silent cold open. Each movement tells us something about the characters.
Carl is holding a gun and shooting Walkers. They move like special forces through a Rhamadi neighborhood, clearing and securing. We watch a group of effective scavengers who perfected this technique all winter without anyone saying "We've been living like scavengers all winter, Rick!"
And it didn't devolve into a pointless action sequence. They saw Walkers and got out of dodge. You know… LIKE EXPERIENCED SCAVENGERS WOULD!
Tone-setting opening. Great opening.
What Show is This? After literally two season of all the characters acting the exact same no matter what happened, we… get.. affected characters.
Carl isn't a liability. Rick is a stoic leader who has finally had enough of Lori's manipulations and can barely stand to look at her even as he sacrifices his own meager dinner for (what he has been told and possibly believes to be) his unborn baby inside her. T-Dog… Well, T-Dog is still T-Dog.
Seriously, What Show is This? Then, THINGS HAPPENED. They found a prison. Rick made a decision that made sense but was hard to bare. We saw, if even just for a moment, a quiet moment of leadership dynamics without someone yelling, "I am tired of your leadership dynamics, Rick!" Even when Lori meekly protested it gave us a chance to see how their relationship has soured since we last left them.
Look How Far We've Come We begin the episode and they are on the road. We see the method to their madness and that they are tracking the walker herds which dictates their movements. They stumble upon the prison and make their way into the yard before pressing into a cell block and then further in.
If this were last season they would have still been arguing about the maps. Then someone would have yelled, "i am tired of arguing about these maps, Rick!"
Doesn't plot movement feel good? Seriously, close your eyes and let the momentum brush through your hair.
Still Vile After All These Years The one pitch this show never lost was the gore and boy, do they not disappoint. The gas mask face guy. Disembodied head on the floor guy. The ol' chop-a-roo for Hershel so he doesn't turn into a Hershel Walker.
Brutal.
Also, did I mention that 10.9 million people watched this show last night. Bigger than anything on anything this fall. Cable. Broadcast. Anything. Everything. In comparison, mega-hit Modern Family pulled in 5.5 million.
The Walking Dead is the biggest scripted program on television. And it included someone's leg getting violently hacked off with close ups of the wound bleeding out.
America: What A Country!
A Continuing Plot Then, with the revelation of the Prison Gang we get a twist at the end to whet our appetite for next week. Sure, if you read the comic you could probably see it coming, but still. Intrigue! Mystery! Further plot momentum!
The social struggle between The Ricktator and the prison survivors is a great 3-4 episode arc. Hopefully they don't drag it out. Please don't drag it out. I had such a good time this week, Glen! Please, don't make us go back! DON'T MAKE US GO BACK to episode after episode that ends with characters just looking angrily at each other as feuds we don't care about continue to simmer.
(Glen Mazzara pets my head as I suck my thumb)
Other Things I Liked
– Lori's pregnancy hysteria
– Daryl getting teased about oral sex
– Carl not being a total liability in every situation
– The Michonne/Andrea story being kept brief until they have something to do
Clip From Next Week
Twitter this