Posted by
Tony
on September 17th, 2012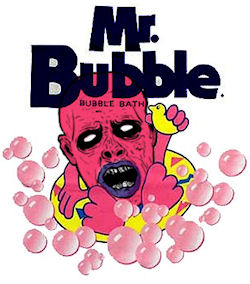 Remember when eating bath-salts, slipping into a rabid zombie-like state, getting naked and chewing the faces off innocent pedestrians was kinda trendy and cool?
Apparently 20 year-old Richard Cimino Jr of Doylestown, Pennsylvania hasn't been paying attention to the bath-salt fount of information that this blog is about such things.
State police responded to a call the other night from two women who reported an assault…an assault by?
We can hear all of you in a weird unison of unspoken nodding…'bath-salt zombie'.
According to early reports, Cimino pulled his car up behind a home early in the morning, stripped to his underwear and tried to break into the home. The resident at that home startled Cimino who fled to another home not far away and proceeded to break in to the second home. No one was home.
Cimino proceeded up to the second floor of the home and, like the erratic behavior exhibited by most of the 'Bath-Salt Zombies' we've seen so far, parkoured himself from the second-story window severely injuring his arms and legs when he slammed into the ground.
True to 'Bath-Salt Zombie' lore (which stretches back in time to the end of January of this year) Cimino got up and walked away while bleeding profusely.
Cimino then approached two women, who once again helped this whole incident slide into the typical 'Bath-Salt Zombie' profile when he jumped one of them and, "screaming like a wild animal", began gnawing on the skull of one of the poor women.
Both women managed to escape Cimino, who police later found covered in blood acting delusional and confrontational.
After lunging at a state trooper and punching a medical technician, Cimino was tasered and taken to Geisinger Community Medical Center in Scranton.
Cimino is charged with two counts each of aggravated assault, criminal mischief, indecent exposure, three counts of burglary and several other charges.
At this time tests regarding what Cimino may have been hopped up on are still pending.
Anyone want to take a stab at what he may have been on? Anyone?
Twitter this