Posted by
Andrew
on September 25th, 2012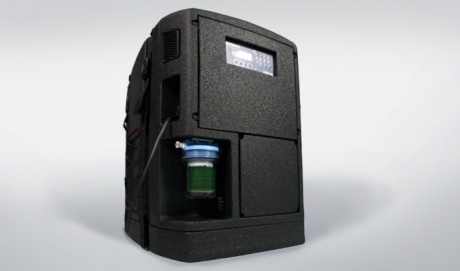 Clean water. For first worlders who have it on tap, access may not seem like a big deal. For 1 out of 6 people on the planet, clean water, free of parasites and pollution is an expensive luxury. Diarrhea from tainted water is the second leading cause of death for children under five.
Recognizing this problem, über inventor and potential Tony Stark rival to Elon Musk, Dean Kamen and his Deka engineering group set out to create a water filtration system that was more efficient than anything before. The result is the Slingshot, a system that can take anything from muddy pond water to salty sea water and produce drinkable water. Powered by solar panels in rural locations, the Slingshot is a technological oasis that can help solve the greatest environmental problem facing our planet.
Kamen tackled this problem because more people die every year from bad water than any current or projected environmental crisis. Coca-Cola teamed up with Kamen as part of their long-term vision of minimizing their environmental impact. They plan to roll out 30 by the end of the year and thousands more by 2014 in rural locations where the kiosks could provide the daily water needs of hundreds of people.
Here's a video of Dean Kamen demonstrating the Slingshot:
Twitter this