Posted by
Justin
on August 21st, 2012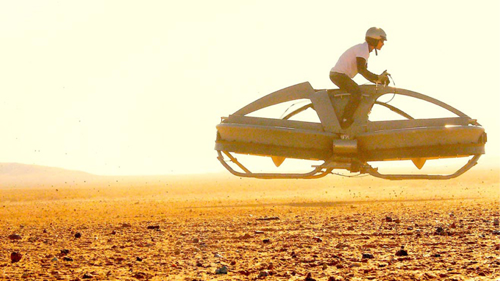 Okay, "speed" might not be the optimum word. But this hover craft sure cuts a dashing Star Wars-ian figure. California firm Aerofex, may have very well revolutionized hover flight after designing a model that responds to natural balance instead of relying on computer navigation or flight software.
"Think of it as lowering the threshold of flight, down to the domain of ATV's (all-terrain vehicles)," said Mark De Roche, an aerospace engineer and founder of Aerofex.

Such intuitive controls could allow physicians to fly future versions of the vehicle to visit rural patients in places without roads, or enable border patrol officers to go about their duties without pilot training.
Real. Life. Star. Wars. Speeder. Bike.
[Fox News]
Twitter this