Posted by
Tony
on August 15th, 2012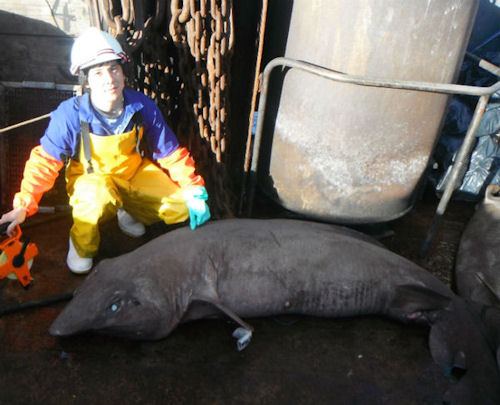 Paul Clerkin, a shark ecology graduate student at California's Moss Landing Marine Laboratories, has been spending the last couple of months on a deep-sea trawling vessel in the Indian Ocean to see if the ship's nets might pull up anything interesting in the way of sharks.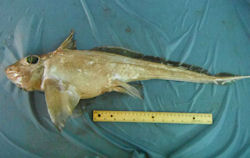 The trawler's nets have been dropping to a depth of 6,500 feet off the coast of an island called Mauritius. What's come up have been hundreds of strange-looking sharks. Several are species known to be very rare while others may be absolutely unseen before now.
"I tell people I have a ton of sharks, and they keep thinking I'm joking," Clerkin said. "It was an actual ton. I brought back 350 sharks."
What's even cooler is that if any of the strange sharks are entirely new species? Clerkin gets to name them. He's said that he'll name a few after his mentors and possibly one after his mom and maybe himself.
We can hear his intro now…"I'm Paul Clerkin. You may not know me. A species of shark bears my name."
Awesome.
[See a photo gallery of these weird sharks via OurAmazingPlanet.Com]
[MSNBC]
Twitter this