Posted by
Justin
on June 11th, 2012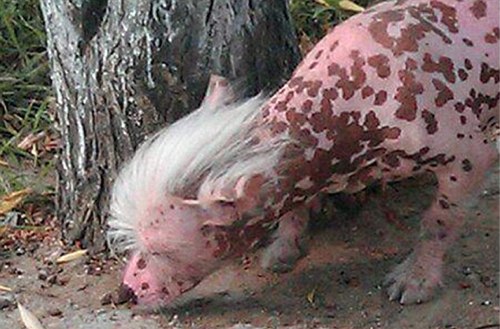 Is this curious pig/dog hybrid creature a runaway from a lab experiment? A new cryptid? A beast of myth and fable?
No to the first, probably to the second and hopefully to the third.
As it turns out, this little fella is actually a very rare, and expensive, breed.
The bizarre looking stray – actually a rare pedigree Chinese crested hairless dog – was spotted wandering the streets in Xinxiang, Henan province, central China, close to several scientific research centres and a local medical school.

One witness said: "The pink skin makes it look just like pig gone wrong in some sort of genetic experiment."
Police believe it got loose after giving it's rich owners the slip.
[Orange] via readers Raph Ware and
Twitter this