Posted by
Justin
on June 8th, 2012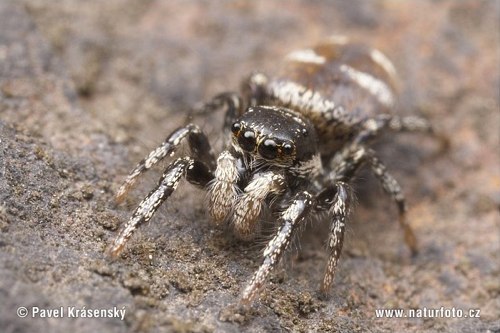 The zebra spider is unique in that it jumps to kill prey instead of spinning a web. But what happens when you remove gravity. How will the spider adapt. Will it realize it now has amazing John Carter of Mars powers and jump all over the place killing everything?
Thanks to an Egyptian teenager, we will find out for sure later this year. Amr Mohamed of Alexandria won one or two slots for YouTube's Space Lab competition where anyone was invited to submit experiments that would be carried out on the International Space Station.
It was conceived through Mohamed's fascination with both science and spiders.
"I'm just interested in how things work, and science seems to answer all my questions," said Mohamed. "For example, physics can explain the world with just a handful of equations. And biology tells you how your body works. I'm just interested in that stuff."
Below is Amr's original video. When space spiders are the scourge of the galaxy, let's remember who started this.
Just kidding, this kid is awesome. And props to YouTube for providing the opportunity.
[CNN]
Twitter this