Posted by
Justin
on February 7th, 2012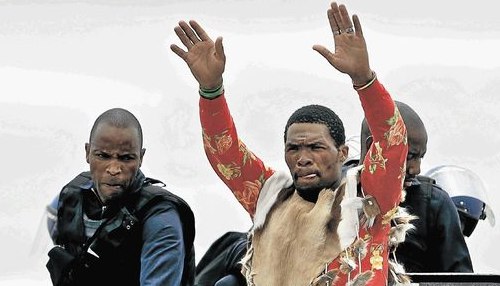 He spent his time with zombies.
That's the excuse for a man claiming to be Zulu folk singer Mgqumeni, who died and was buried in 2009 on why he hasn't be around. The would-be Mgqumeni says he'd spent the intervening years amongst the undead before freeing himself and returning to the world of the living.
The man claiming to be the resurrected artist, told The Times newspaper: "I have been suffering a lot at the place where I was kept with zombies. It was hell there and I am so grateful that I was able to free myself and return to my family and you, my supporters."
The man has now been brought to a local court and authorities could exhume Mgqumeni's remains to test them against his alleged incarnate. They are going to test his DNA against Mgqumeni's and have warned him that he will be charged with fraud should they not match up.
Upon hearing of his return, many of the singers fans have flocked to see their possibly resurrected idol. Above is a picture of Mgquemi now after surviving the afterlife and below is a picture before.
[News24]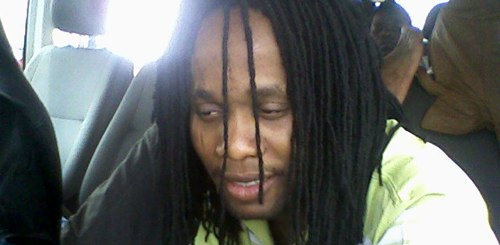 Twitter this