Posted by
Justin
on January 17th, 2012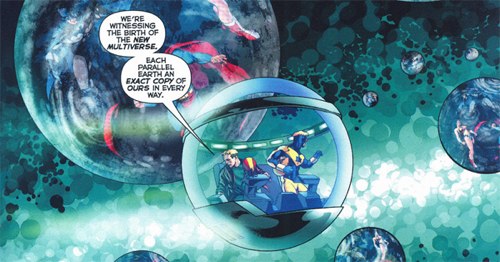 Every decision you make has consequences. Every step, every meal, every conversation, every kiss and every breath means you didn't do something else. And that's just you. Everyone around is doing the same thing, creating a lottery ball chamber of opportunities seized and dismissed.
Have you ever felt that there were concurrent realities to your own? Maybe a reality where all those little decisions went in the slightly different direction?
Maybe you'd stayed together with your old boyfriend. Or didn't work in the same old department at work. Or your sister didn't have shoulder surgery last year.
One woman believes in that scenario exactly. Because she says she went to sleep in one reality and woke up in ours.
This is from her own account…
Four months ago I awoke on a normal morning. I was in my rented home where I'd been living for seven years. Everything was the same, except that my bed linen was different, and I paid no attention at the time.
A traumatic romantic experience and subsequent new love has been erased…
I've been separated from my partner of seven years for some six months. We broke up and I started a relationship with a fellow from my neighborhood. I know him perfectly well, having been with him for four months. I know his name, surname, address, where he works, his son from another relationship, and where he studies.

"Well, that fellow no longer exists. He appeared to have existed before my 'jump' but there is no trace of him now.
She is asking for anyone else who has gone through this experience to contact her.
Twitter this