Posted by
Justin
on January 12th, 2012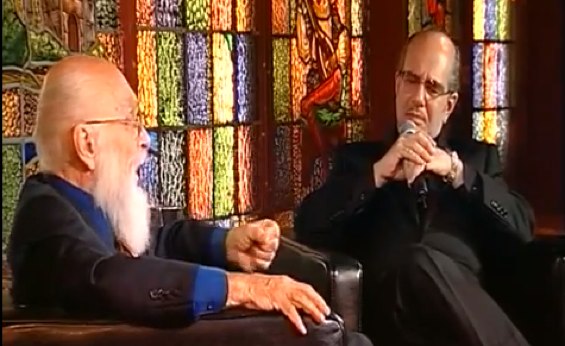 Max Maven sat down with James Randi several months ago at the Magic Castle to discuss a wide range of subjects including Randi's beginnings in magic, his most recent work as an arch-Skeptic and everything in between.
However, one part we found particularly interesting comes at 49:40 of the nearly two hour conversation. Maven asks Randi why he is friends with those he disagrees with, as many might think that his bitter relationship with folks like Uri Geller is the rule and not the exception.
Randi's answer: personal honesty.
If he feels that someone whom he believes is absolutely wrongheaded about something is telling the truth to him, he can accept it on face value.
The entire conversation is available on the James Randi Educational Foundation YouTube channel. It's also embedded below.
Twitter this