Posted by
Justin
on January 17th, 2012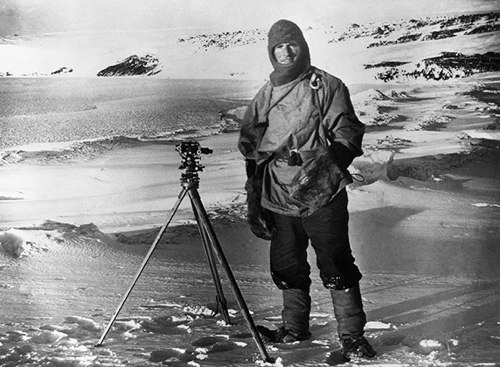 A trip to the South Pole is not easy. Specifically not in 1912 when British explorer Robert Falcon Scott and his intrepid crew are trying to become the first explorers to make it there. Only after an arduous two and half month slog bringing them through inhuman frigid temperatures and grueling mountain passages did they finally get confirmation on their place in history.
100 years ago today they found out they were second.
"The worst has happened, or nearly the worst," Scott wrote in his diary that evening.

They had been beaten. The party saw unmistakable evidence that Norwegian explorer Roald Amundsen had been there already — the remains of a camp, and a black flag whipping in the frigid wind. "It is a terrible disappointment, and I am very sorry for my loyal companions," Scott wrote.
Still they drudged on, wanting to complete their journey even if it was sloppy seconds. When the reached their goal, they turned around, beginning the desperate trek home.
Then things got even worse. They died.
In spite of the desperate struggle that followed, the men never made it home, yet the tale of their horrible journey survives in Scott's own words. His frozen body was found in November 1912, his diary nearby. The last entry was in late March.
Rescuers who found the bodies buried their tents and let the corpses lay in the snow.
Twitter this