Posted by
Simone
on October 21st, 2011
Simone Allyne is the Weird Things eBook reviewer focusing on readily available, affordable Science Fiction and Fantasy. If you have a book you'd like reviewed, please email WeirdThingsMail@Gmail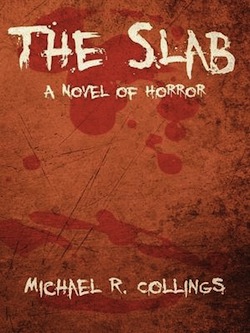 1066 Oleander Place seems a typical tract house in Southern California. It looks just like all the other houses in its subdivision, but what no one understands is that this house is deadly, very deadly. It consumes all who enter it, spiritually, psychologically, and physically. Even a short visit to the place challenges fate. Can you imagine Thanksgiving in that house!?
The Slab is a haunted house story, which takes place in a tract home in modern-day California. It was filled with the deep dark foreboding that makes horror novels so captivating. The atmosphere was spooky and frequently scary. The thought of your home not being a safe place to be just adds to the creep factor of this book.
What happens on Oleander should stay on Oleander! Domestic violence, sexual and animal abuse is shown to you in a way that will have you wanting to put this book down because it's just too disturbing to keep reading. Despite this, I found myself wanting to finish reading to see the final outcome. One thing is for sure, you will be thankful when you are done reading. Thankful that you never lived at 1066 Oleander!
There have been lots of books written about haunted houses, and I have read quite a few myself, but Michael Collings doesn't give into clichés. You'll find no cold spots or levitating objects here. Rather, each horror becomes personal to the individual experiencing it.
It did start out a little slow and I wondered where it was going in the beginning, but I kept reading. Like I mentioned earlier, I found it hard to put down. The horrors in this book will keep you reading and the ending left me shocked and sad. It had a creepy vibe and a sense of history. The characters were also well fleshed out in my opinion.
The Slab is a great read and I highly recommended for people who don't mind graphic horror novels.
[Amazon]
Twitter this