Posted by
Andrew
on September 26th, 2011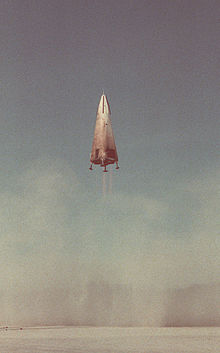 Those ambitious folks at SpaceX aren't going to let American enterprise sit out the new space race. They've requested permission to test out a vertical take-off and landing rocket system at their test site in McGregor, Texas.
Although building on existing systems, like their Merlin engines, this is a new area of space flight for them. Previously they've focused on the more traditional approach of single-use rockets.
Recently, Jeff Bezos backed Blue Origin, tried a similar test, which ended in a crash after attaining 45,000 feet of altitude.
Both programs are very similar to the McDonnell Douglas DC-X single-stage vertical take-off and landing program which was abandoned in the 1990's.
via SpaceRef.com and NasaWatch.com
Twitter this