Posted by
Justin
on June 29th, 2011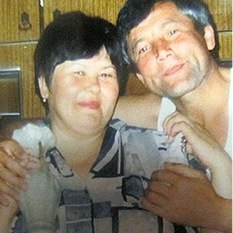 A woman in Kazan, Russia was rushed to the hospital by her husband after reportedly suffering chest pains and collapsing. Doctors soon told her devastated husband the sad news, his wife was dead.
Family was called and preparations were made for the funeral.
But there was one very special guest in attendance: Fagilyu Mukhametzyanov, the woman who had earlier received the death diagnosis and was currently surrounded by mourning family and friends praying for her soul to go to heaven.
That sight, reportedly, was enough to kill her.
Devastated husband Fagili Mukhametzyanov, 51, had been told his wife had died of a heart attack after she'd collapsed at home suffering from chest pains.

Mr Mukhametzyanov said: 'Her eyes fluttered and we immediately rushed her back to the hospital but she only lived for another 12 minutes in intensive care before she died again, this time for good.

'I am very angry and want answers. She wasn't dead when they said she was and they could have saved her.'
Talk about waking up dead.
Twitter this