Posted by
Ryan
on June 16th, 2011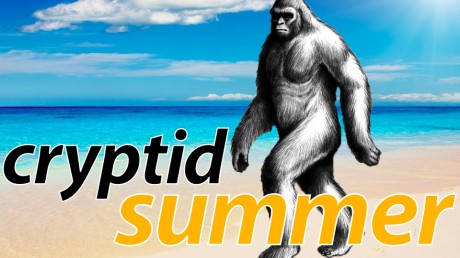 io9 is sponsoring the Cryptid Summer contest and offering a prize of $2000 for the best photographic or video evidence of a genuine cryptid. This looks like it could end up creating quite a bit of fun.
The Bounty
io9 will be offering a $2000 bounty for the best photographic or video evidence of a genuine cryptid. In August, we will invite our panel of experts, including zoologists, the team behind excellent cryptid blog Cryptomundo, cryptid expert Loren Coleman, and a photoshop analyst, to judge which pictures are the most authentic. We'll give the bounty to the one that they judge to be the most mysterious yet authentic creature.

Don't have a cryptid photo or video? We still want to hear your stories.
Help your fellow cryptid hunters this summer by telling them where you saw cryptids, or heard about them showing up. You can post your stories in our Cryptid Summer Forum, or put your sightings upon our community cryptid map here.

While the bounty is out, throughout June and July, we will post updates on the best photos we've gotten, and ask you to vote on which ones you think are most likely to be authentic.

Something For The Fakers, Too
Want to give us your best fake picture of a cryptid? Well, start your engines. In July, we'll ask for your most awesome fake images of cryptids, and readers can vote on the best ones. If yours wins, we'll give you some free books and DVDs.
[io9]
Twitter this