Posted by
Ryan
on May 17th, 2011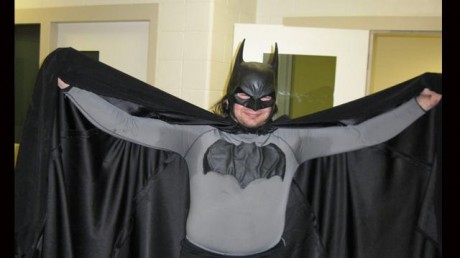 A man dressed up like the crime fighter was busted by police while hanging from the wall of a downtown business. No word yet what he was actually trying to accomplish.
In a release, the Petoskey Department of Public Safety said officers pulled the man back onto the roof and found a baton type striking weapon, a can of chemical irritant spray, and a pair of lead lined gloves.

The suspect, a Harbor Springs resident, was arrested for trespassing and possession of dangerous weapons.
I like to think he wears lead-lined gloves in case his buddy Superman needs help with any Kryptonite.
[Click On Detroit via Phantoms and Monsters]
Twitter this