Posted by
Justin
on April 22nd, 2011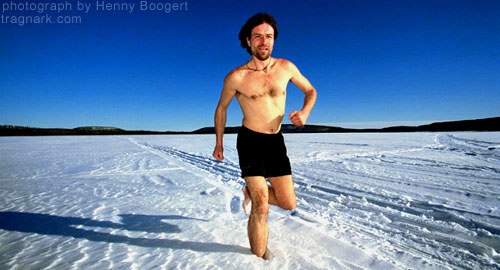 Wim Hof is called the Iceman.
He runs up mountains like Kilimanjaro in only shorts, he sits in buckets of ice for record amounts of time and is genuinely a worldwide, five-star badass. Now, you might be able to add scientific proof that our brains have staggering control over our immune system as part of his resume.
According to Science Daily, initial test trials have shown that Hof's body indeed suppressed natural immune system response by 50% when injected with endotoxin. Hof applied a meditation ritual during the experiment. The injection normally triggers flu-like symptoms.
Yet not so in Hof, who says the secret to his chilly feats of endurance is being able to turn his own thermostat up by using his brain. Scientists caution not to get too excited yet, we still need to see larger trails. And we need more endotoxin.
Twitter this