Posted by
Justin
on January 15th, 2011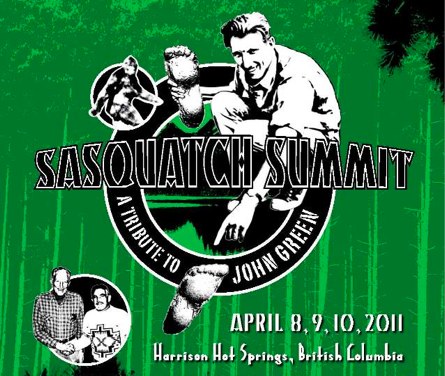 The greatest minds in Sasquatch research will gather in British Columbia this April to best asses where we are in the long hunt for the crypto creature and to honor those who have done significant work in the field to track down and identify the elusive beast.
The event will be a gathering of Bigfoot researchers, authors and enthusiasts brought together to celebrate the life and contributions of John Green. Friday, April 8th will start with registration opening at 4 pm, and continue into the evening with light snacks and a no-host bar at an informal 'Meet & Greet' reception. Later there will be Round Table Discussions with well-known authors and investigators, a chance to catch up with friends, and time to browse amongst the vendors tables.
Tickets are running at $80 for the conference at Harrison Hot Springs, BC.
We very much wonder what kind of information can be gathered when so many who have searched so long of Sasquatch are put in the same room. At the very least there has to be some awesome stories about creative living in the forrest during stake outs. And possibly a great recipe for baked beans cooked over a campfire.
What would you hope to get out of the Sasquatch Summit?
Twitter this