Posted by
Justin
on August 19th, 2010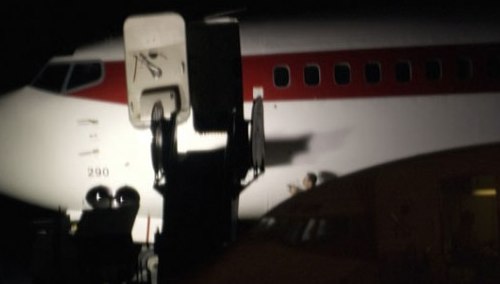 For artist Tervor Paglen, the truth is out there. Seriously, it's like 60 miles away and you're standing in front of his shot. Can you move? Thank you.
Paglen has become famous for compiling very long range, grainy photos of the the most secretive elements of our national defense. Rendition programs, codenamed projects, secret identities, redacted or misleading budget items, these are the leads he capitalizes on. He talked to Wired about his new monograph Invisible: Covert Operations and Classified Landscapes.
"I think of my visual work as an exploration of political epistemology," said Paglen in a recent interview with Joerg Colberg, "The politics of how we know what we think we know. [An exploration] filled with all the contradictions, dead ends, moments of revelation, and confusion that characterize our collective ability to comprehend the world around us in general."
Awesome stuff.
[Wired]
Twitter this