Posted by
Justin
on May 11th, 2010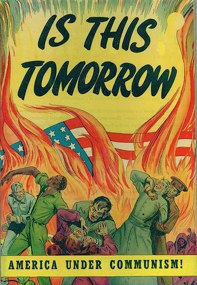 Not exactly Men Who Stare At Goats, but here is some recently FOIA'd info about how the Pentagon oversaw experiments into forced narcotics dosing and mind control, all in an effort to get an edge on the godless communists in the Cold War.
Initially funded by the Navy, the project set out to study the effects of brain concussion. Soon after, scientists noted that a blow to the head prompted amnesia, leading to the pursuit of a drug-based technique to "induce brain concussion…without physical trauma." Shortly thereafter, the project was transferred entirely to the CIA, because it involved "human experiments…not easily justifiable on medical-therapeutic grounds."

Other programs, described briefly focused on mind-control. MK-NAOMI was after "severely incapacitating and lethal materials… [and] gadgetry for their dissemination," and MK-CHICKWIT was designed to "identify new drug developments in Europe and Asia," and then "obtain samples."

Edgewood Laboratories, where many of the programs were carried out, is also identified as having tested an incapacitating chemical on prisoners and military personnel without the agency's approval. The drug, EA#3167, was "appl[ied] to the skin" of subjects using an adhesive tape.
Read way more at the Danger Room blog.
[Wired]
Twitter this