Posted by
Andrew
on December 2nd, 2009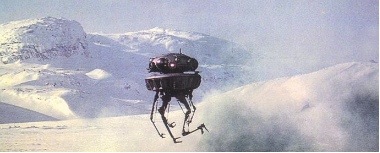 LiveScience is reporting that the latest core sample data gives more credibility to the scientifically challenged sci-fi movie The Day After Tomorrow's rapid freezing scenario. Except we suspect they didn't actually see the movie because the rapid freezing scenario there was literally a wall of freeze that hits you like a beam from Mr. Freeze's freeze gun.
Anyhow, the latest data supports the idea that rapid melting could lead to rapid cooling in the Northern Hemisphere.
Starting roughly 12,800 years ago, the Northern Hemisphere was gripped by a chill that lasted some 1,300 years. Known by scientists as the Younger Dryas and nicknamed the "Big Freeze," geological evidence suggests it was brought on when a vast pulse of fresh water – a greater volume than all of North America's Great Lakes combined – poured into the Atlantic and Arctic Oceans.
For a different reference to what a rapidly frozen world could be like we suggest the Paul Newman film Quintet.
link: Big Freeze: Earth Could Plunge into Sudden Ice Age – Yahoo! News
Twitter this