Posted by
Sean
on May 15th, 2009
Penn Bullock reports: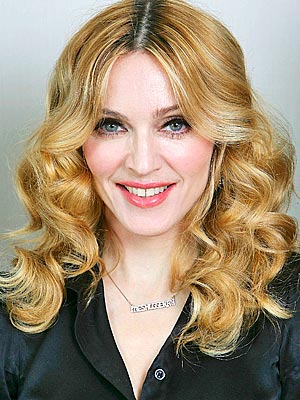 This May, Madonna tried to nab another African child from Malawi. She had already adopted one in 2006, a boy named David Banda.
Mind you, David's father didn't approve of the adoption. Madonna waved him off as an illiterate primitive who couldn't arbitrate over his son's fate because he knew nothing. The father told the press: "These so-called human rights activists are harassing me every day, threatening me that I am not aware of what I am doing. They want me to support their court case, a thing I cannot do…" Madonna got his son anyway. Malawi courts tried to stop her, but she drove by them like a vir– juggernaut.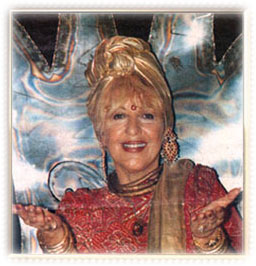 This year, she went shopping for a second Malawi child (collect the whole set!). The target of her demanding giving spirit was a 3 year-old girl named Mercy James. This girl, too, had a father who objected to the adoption. Even the maternal grandmother opposed it: "I did not want my granddaughter to be adopted," she says, "but because they have been persistent enough, I have been forced to let my granddaughter go."
Despite Madonna's charming persuasive technique (harassment), the kidnapping was not to be. Malawi courts rejected the proposed adoption on the grounds that Madonna had not spent the requisite 18 months as a resident of Malawi.
Like any spurned, grief-stricken multi-multi-millionaire diva, Madonna did what she had to do: she turned to a psychic – nay, a prophet – named Mama Love, an obviously self-obsessed white lady who dresses like Shiva. Using Mama Love as a medium, the ether spoke to Madonna, counseling patience.
"You won't get the adoption you are looking for because the spirit is trying to guide you to a higher maternal status. Wait two years. Follow my advice and you will become Mama of the world."
So Madonna will soon seek to adopt all of us.
Twitter this